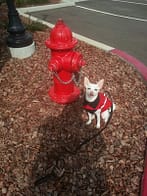 Its very important when creating a pet trust to specify who will be taking care of the pet and several other people if they are not available. Also how much is to be spent on the pet. Is it an indoor pet, and outdoor pet.
Whether funds should be spent on food and vetrinarian car only, or if also on training, travel with the trustee, pet setting, pet walking, pet boarding and other specific items.
In one recent case I heard argument in court whether the pet trustee needed to get a extra bedroom for the pet to be comfortable.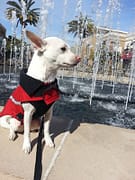 California law states in California Probate Code 15212 A trust may be created for the care of an animal or animals alive during the pet owner's lifetime. Unless the trust instrument provides otherwise, the trust terminates upon the death of the animal, or upon the death of the last surviving animal covered by the trust. At that time the funds will revert to your trust and go to your other beneficiaries.